Analyst Believes Medal of Honor: Warfighter Won't Sell Well, SWTOR Subscriptions Will Plummet
Doug Creutz, video game industry analyst, has predicted that Medal of Honor: Warfighter will fail to sell as many units as many might hope, and warns potential investors of the financial woes that may occur. He credits this to the "poor quality" of 2010′s Medal of Honor, that and an "apparent gamer disinterest" in the game itself.
Before concluding, Creutz also made sure to slap Star Wars: The Old Republic around, stating that the MMO's subscription base will reduce drastically to a recognizably low 500,000 in fiscal year 2013. He again credits this potential downfall to gamer disinterest, saying that the game is suffering from "continued poor server density trends."
The result of this major prediction has led to a noticeable drop in trade value in EA stock shares as of this morning.
Well this news was unsurprisingly not positive — maybe a cat gif will make us feel better.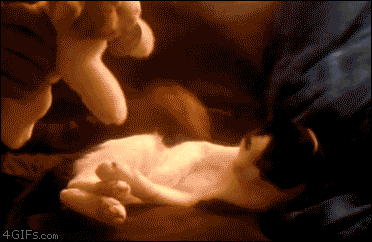 Yeah, just a little bit.
[via Forbes]